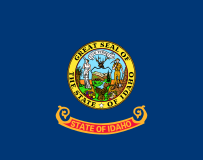 Voting in Idaho
Promoting Democracy Through Education
www.mytimetovote.com
Am I Eligible To Vote in Idaho?
You are not eligible to vote if you:
have been convicted of a felony and have not had your civil rights restored, or;
are confined in prison on conviction of a criminal offense.
If you meet the other qualifications to register to vote, but have been convicted of a felony (in Idaho, or any other jurisdiction), your civil rights for voting purposes are automatically restored upon completion of your sentence, including any probation or parole.
Voting QuickLinks
Voter Registration Options in Idaho
You have the following 2 options to register to vote in Idaho:
---
Voting Options in Idaho
You have the following 2 options to vote in Idaho: