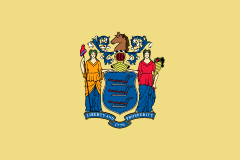 Voting in New Jersey
Promoting Democracy Through Education
www.mytimetovote.com
Am I Eligible To Vote in New Jersey?
Note to voters
If you are no longer serving a sentence, or no longer on parole or probation..., you CAN vote in NJ by completing a new voter registration form.
You only lose your right to vote while on parole, probation or serving a sentence due to a conviction for an indictable offense under any federal or state laws.
Voting QuickLinks
Voter Registration Options in New Jersey
You have the following 2 options to register to vote in New Jersey:
---
Voting Options in New Jersey
You have the following 2 options to vote in New Jersey: