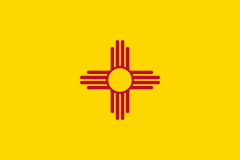 Voting in New Mexico
Promoting Democracy Through Education
www.mytimetovote.com
Am I Eligible To Vote in New Mexico?
Voter Registration Eligibility Requirements
You are a United States citizen;
Must be a resident of New Mexico.
Must be at least 18 years old or will be 18 by the date of the next general election.
Not a convicted felon, or a felon who has completed all of the terms and conditions of sentencing
Not legally declared mentally incapacitated
Under federal law, if you move within 30 days of a presidential election, you are allowed to vote for President and Vice President in your former state of residence, either in person or by absentee ballot.
Voting QuickLinks
Voter Registration Options in New Mexico
You have the following 1 options to register to vote in New Mexico:
---
Voting Options in New Mexico
You have the following 3 options to vote in New Mexico: