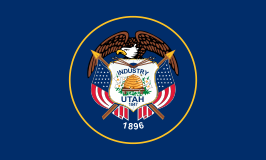 Voting in Utah
Promoting Democracy Through Education
www.mytimetovote.com
Am I Eligible To Vote in Utah?
You may register to vote in the State of Utah if you are:
A United States citizen;
At least 18 years-old on or before the next election.
A resident of Utah for at least 30 days before the election. An applicant is considered a resident of Utah if he or she has his principal place of residence within Utah and intends to continue to reside within Utah indefinitely.
Voting QuickLinks
Voter Registration Options in Utah
You have the following 3 options to register to vote in Utah:
---
Voting Options in Utah
You have the following 3 options to vote in Utah: